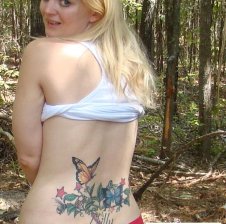 Important details of
ChillyHicks
| | |
| --- | --- |
| Sex | Female |
| Sexual Preference | Bisexual |
| Age | 38 |
| Height | 5' - 5'3" [150cm - 160cm] |
| Weight | 120 - 140 lbs [55 - 60 kg] |
| Hair | Blonde |
| Eyes | Blue |
| Ethnicity | White/Caucasian |
| Languages | English |
| Pubic Hair | Trimmed |
| Bust | Large |
| Butt | Medium |
- Submissive really like a guy that takes control
- Girl on Girl
- Toys
- Anal
- Sissy Boys
- SPH
- CBT
- Tease and Denial
- Pantyhose
- Body Worship
- Inflatable
- Balloons
- Masturbation
- Vibrators
- Strap on Play
- Bondage
- Cuckolding
- Jerk Off Instruction
- Coerced Bi/Feminization
- Role Play

- Giving my Sissy Guys assignments to do
- I would really enjoy a fucking machine anyone in the mood to spoil
- Want to play some strength role play I will pin you
- Your penis my mouth time for some oral servitude
- Strong men know how to give me the physical domination I crave
- Bits and leather make for some fun pony play
- Hey loser I know just where you belong flipping you off and all the other rude gestures
- I have tiny hands with pointy fingers show me how far your fingernail fetish goes
- I come equipped with my own leashes snap it on
- Long full length opera satin gloves are so sexy
- Speaking of satin I like shiny material what about you
- Tight yoga pants showing off my hiney and camel toe
- who says a lady burping is not sexy you know better
- Does it turn you on when I try to hold back that awful coughing spell
- Your so pathetic farting in your face just makes me laugh
- Here my big fat piggy it is feeding time
- The harder I try to control them the worse they are all those hiccups can you scare me and make them go away
- Yes I do know how to drive a stick shift and I know it turns you on to watch me pedal pumping that clutch
- Tiny toes are great for giving footjobs
- Do you have a tens unit it makes me laugh when I get to watch you electric play
- When you use my pussy hard it makes me develop a sexy time of queefing
- Nothing sexier than a girl trying to not have a sneezing fit
- Me spitting on your cock to make it super wet watch that drool run down that shaft
- Give me a big thick creampie in my vagina then watch it slowly drip out
- I am your giantess destroying your town will you survive
- My special pill will cause you to keep shrinking until I make it stop
- Oh I was suppose to cure your sex addiction I am a bad therapist
- While doing this on cam live is impractical I greatly enjoy sploshing for those not familiar it is sitting or stepping into cake or other sugary treats.
-squashing goes right up there with sploshing I just enjoy the feeling of things coming out between my toes such messy fun
- I am a country girl so getting hot and sweating a lot is just part of life I know you guys like to play in my sweat armpits
- I am extremely ticklish and if you decide to have some fun tickling me you better either tie me up or hold on tight because I will do anything I can to get away
- is there anything more sexy then a girl in a dress with hose doing her weekly vacuuming
- some days I just get so tired I can not take it anymore I know you find it sexy and cute when I can not stop yawning
- I have been told I have the cutest little butte hole lets have some fun with your tongue giving me a nice wet round of analingus
- strong dominant men are a huge turn on for me bring over your guy friends and give me a round of wet sticky bukkake
- surely your tongue knows its way around all my holes nothing gets me more worked up then some cunnilingus
- two somes are nice but threesomes and moresomes are even more how about some hot kinky groupsex
- sometimes your cock just needs to be the attention of the night a long slow teasing handjob will melt away all that stress
- kinky is awesome and I adore it but some hard core nothing but intercourse too
- have you ever thought about a penis pump ever wondered what it would do to your cock to have it sucked on to the max of pumping the feel of that suction and watching it grow
- I like the way you stare at me when I have that huge wad of bubble gum in my mouth blowing those massive bubbles and letting them pop pulling that bubble gum out in long strands to wrap it around my finger right before I take it into my mouth again
- do you like a kinky nerdy looking girl in glasses let me show you how sexy it really is
- come lay between my legs for some fun POV (point of view)
- lets get out those toys you have the fun sexy toys for penises that your significant other never lets you have fun with
- how about some fun camel toe I have some super tight pants that show off my lips
- I caught you I know you are sneaking a peak looking upskirt
- Have you ever watched an animation show and thought that character is so hot its fun to role play
- Be my man in charge an authority figure in world and tell me exactly how to please you
- Ever notice how cheerleaders get all the cock they want come be my jock/coach and I will be your tease
- I always seem to be the Damsel in Distress stuck on the roadside needing to be rescued and repay all your wonderful deeds with my wet warm holes
- Dark makeup with my very blonde hair I like to dress up Gothic while being the bad girl
- Your wife/girlfriend never saw me coming I enjoy being that girl the one that takes homewrecking to a whole new level
- Stomping your balls makes me laugh there is just something so fun about ball busting making you curl up in a ball and cry for me after I knee those testicles
- I know I am a bad girl and I know I deserve some hard core corporal punishment with a paddle
- If you make a mess than you have to clean it up I will give you step by step cum eating instructions
- oh I see a perfect place to have some fun face sitting you need to use that tongue in those available holes of mine I know that face sitting is one thing you really enjoy
- ever thought of having a blonde haired table being your human furniture seems like a kinky fun thing to do
- tie me up and give me some pussy punishment smack my pussy, use clothes pins on it, pinch those lips of mine
- you thought that I would just let you come and explode all over on no tonight is about ruined orgasms or maybe you want to tease me over and over
- pinned you on pinned you again lets have some fun wrestling around I am a tom girl remember
- like to play with poppers I am told that they give men a great orgasm
- crawl over here and take my tiny wrinkly barefoot in your mouth if you try really hard I bet both my barefeet will fit in that mouth of yours
- open toed highheels are just sexy I like to show off my new pedicure and those pretty tiny kissable toenails of mine
- lay down I am going to use those five inch heels to enjoy trampling all over your balls, face, and chest
- fetish clothing is so much fun from bikini, collars, corsets, fishnets, pantyhose, thongs, spandex to all the lace it is so much fun.
I am your all American girl. I like to have a great time from my home.
- Guys who come into my room begging for a free show.
- Rude people
- Liars
- Guys that can't take no for an answer and want you to break the rules.
Working hours of ChillyHicks
Amateur clips of ChillyHicks
All the Pretty Dresses. I just love modeling my dresses showing them off to you come join me
6:44
Annoyed Girlfriend
7:29
Bad Cheerleader
7:05
Balloon Popping
8:22
1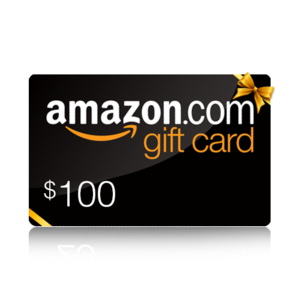 Give your favorite model an Amazon Gift Card which never expires and can be redeemed towards lots of items on amazon.com! Make her feel happy with the most amazing online shopping ever.
Read more