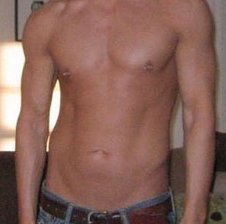 IMaRobotGFY
United States, Orlando
Last Login:
9/5/22 10:56:26 AM
Important details of
IMaRobotGFY
| | |
| --- | --- |
| Sex | Male |
| Age | 42 |
| Height | 6' - 6'3" [185cm - 195cm] |
| Weight | 200 - 225 lbs [90 - 100 kg] |
| Penis | Medium |
latinos europeans men in general. i love to see a guyplay with his nipples and add body oil and FFFFF yes ...but without a great face then i'm not into you.
I do not like to see your asshole. i do not like to see your feet. I wish you used a vibrating interactive toy made for men and didn't have a pink tail. The one major deal breaking turn off is someone that lies about sexual preference for monetary gain. People before you were born demanded equality and the freedom to be one of the LGBTQ ... if you say that you are bi-curious, how long are you going to be curious. visit another chat room and engage withsomeone you find attractive and bam. you are on the Kensey scale. fucking any warm wet hole does not describe sexuality. If i realize you are lying about your sexuality to get paid more then you have no idea how offensive that is and that i and others enjoy all types of guys . i love that a straight guy will enjoy the attention from me and have a good time. that should go under turn ons... i may not be sexually attracted to women but i do find them sexy and have enjoyed group activities because it is a warm wet hole... damn it feels good. i just like fun if everyone is being upfront about what is going on. fucking which is what turns me off because i am not in an area close to anyone it is lonely i need to t pounded for certain.